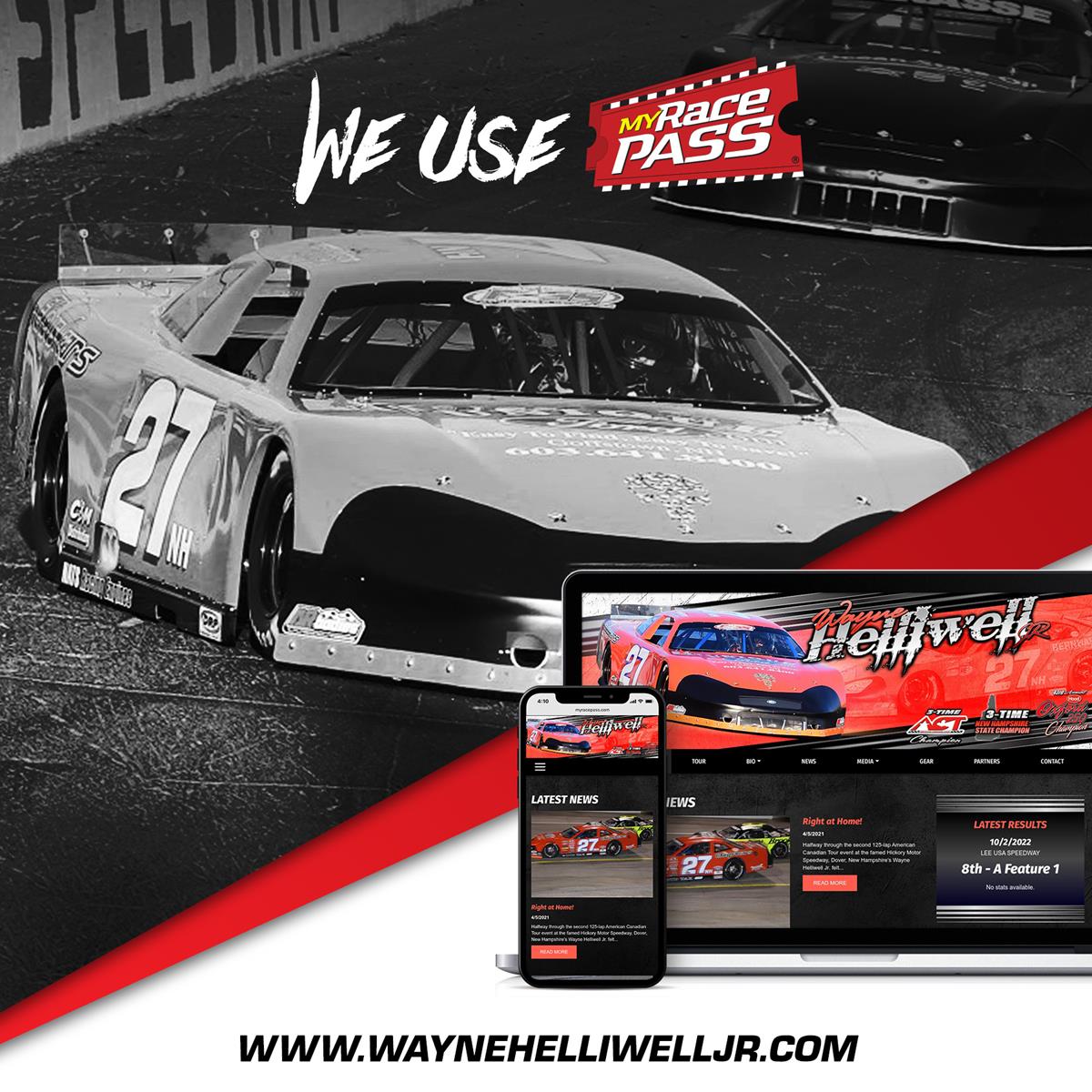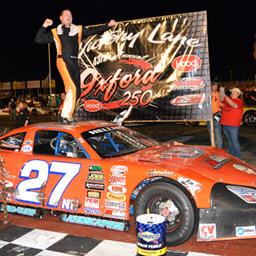 3/9/2023
Wayne Helliwell Jr
---
Revving Up the Fan Experience: Wayne Helliwell Jr. Launches Redesigned Website
Pelham, NH: Wayne Helliwell Jr. is excited to announce the relaunch of his website, www.waynehelliwelljr.com, which has been completely redesigned to provide an even better fan experience.
The new website features a bold and dynamic design, showcasing Helliwell's racing career and achievements. Fans can explore his racing statistics, browse his latest news and updates, and interact with the driver through various social media channels. In addition, the new website has been optimized and secured for search engines and is mobile-friendly, making it easier for fans to access and engage with the content.
"I'm excited to share my new website with my fans and all our supporting partners; it provides them an improved platform to connect with me," said Wayne (Helliwell). "Both are a huge part of my success, and I'm grateful for their support. This new website is my way of giving back to them."
Look for more exciting content and updates as the 2023 season rev's up!
Next Event:
Date: TBD
Track: TBD
Event: TBD
About Wayne:
The Punisher, as he is known, Wayne Helliwell Jr., is a three-time American Canadian Tour champion and the winner of short track racing's most prestigious single day event, the Oxford 250. Helliwell and the Bernhardt Automotive Pelham, NH-based team have combined for over 100 victories throughout New England and Eastern Canada over the last decade. Wayne is dedicated to promoting motorsports and inspiring future generations of racers. For more information, visit the newly launched website at www.waynehelliwelljr.com.
Follow Wayne:
https://www.waynehelliwelljr.com
https://www.facebook.com/WayneHelliwellJr/
https://twitter.com/#!/WayneHelliwell
About Bernhardt Motorsports:
Bruce Bernhardt, a veteran of New England racing, has been involved in the sport for over 35 years. He has built a reputation for excellence on and off the track during that time. Bruce formed Bernhardt Motorsports in the 2000s. Teaming up with Helliwell in 2007, known as the "dynamic duo," they've combined for over a dozen titles and 100+ wins. The Pelham, New Hampshire-based team is prepared to compete at the highest level, delivering value to its sponsors and proud partners.
Bernhardt Motorsport's would like to thank their partners for their support.:
• EKeys-4-Cars • Unique Ford • Bernhardt Automotive • C&M Distributing • A Handy Company • NATS Racing Engines • ICE • Ford Racing • Schoenfeld Headers • Sunoco Race Fuels • Bassett Wheels • Joes Racing Products • Tilton • AR Bodies • Welded Media • Mangus Performance Products • VDL Fuel Systems • PEM Racing Gears • KRC Power Steering • DRP Performance Products • Firestorm Graphics • Allstar Performance • Pro-System Brakes • Toby Race Products •
---
Article Credit: Brand Communications Specialist - Welded Media
Submitted By: Jason Lubin
Article Media
Back to News